Susanne Wehmer's hyperrealism
Susanne Wehmer borrows her pictures from the daily environment of our contemporary society.
Her hyperrealistic painting does not transmit the objective reality, but describes how mass media transform this reality in order to evoke desire. On the one hand, Susanne reveals the tricks used by advertisement and design, but at the same time she uses precisely the effects and the seduction of this artificial "second-hand" reality in her favor. Like this, she creates an ambiguous universe, built through an autoexploration but using the filters and effects of the simulacrums of the contemporary culture.
Her pictorial language may be called hyperrealistic due to the degree of detailed preciseness she reaches. Susanne uses the technique of traditional oil painting with a turpentine and linseed oil medium, but she contrastes it with industrial supports like plexiglas or aluminium.
The result are oil paintings with a totally flat and smooth surface, achieving the typical satinated and shiny finish of magazine covers.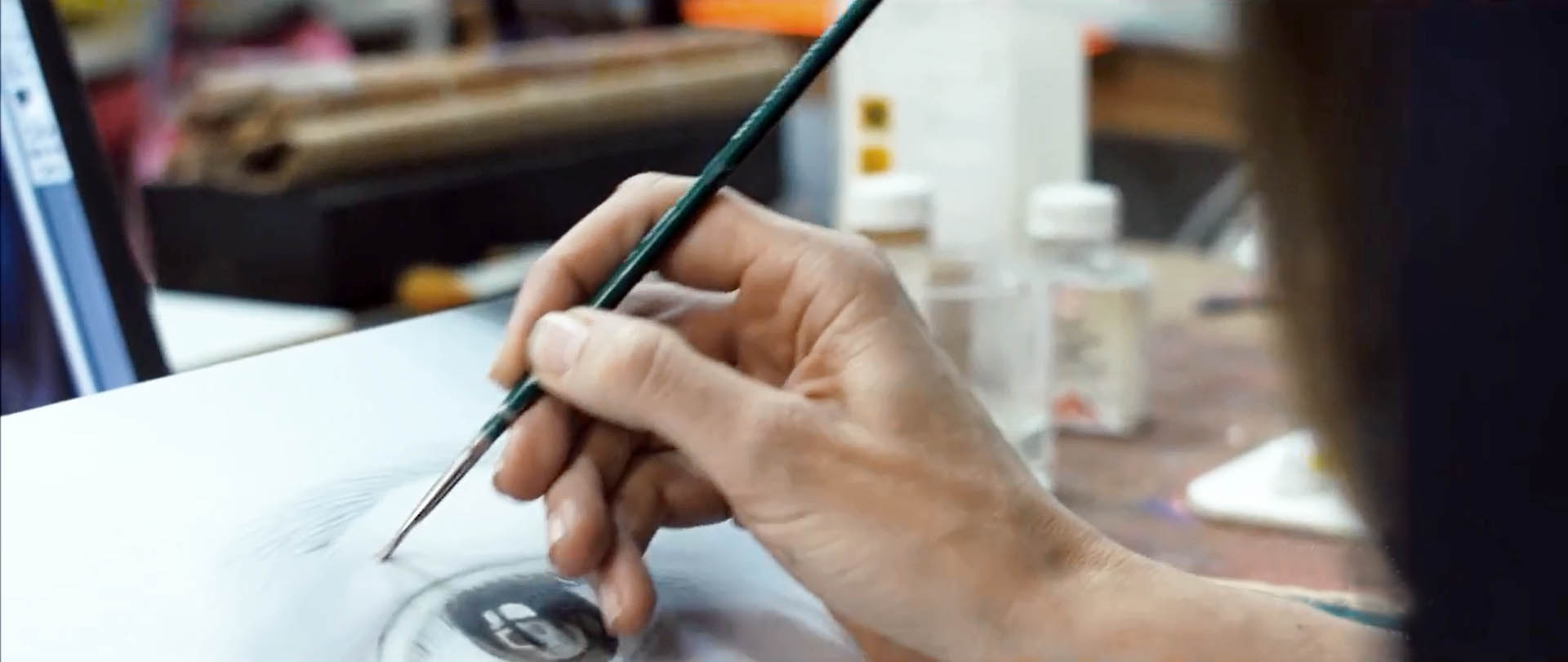 By means of a meticulous work, Susanne achieves a finish of extreme refinement and attention to detail, avoiding any trace of the brush. Textures and pictorial references as canvas structure and paint-strokes are totally eliminated achieving an effect totally photographic, hyperreal.
She shows us close-ups painted with meticuluous accuracy. In her female portraits and swimmers you can identify every hair, every eyeleash and every glow, painted with the finesse of a goldsmith, and the painted objects, apparently trivial, are somehow sacralized and converted into icons of our everyday life.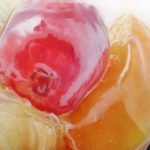 In her series "Sweet Paintings", Susanne shows daily objects in perfect paintwork, catching the light with technical virtuosity. Reproducing close-ups with precision on a large scale, reality can be grasped only in a fragmented way, beyond reality and bordering on the abstract. Like this, Susanne recreates her own daily universe through painting, adding a personal dimensión.
Susanne also paints hyperrealistic portraits on request on the basis of submitted photographs.